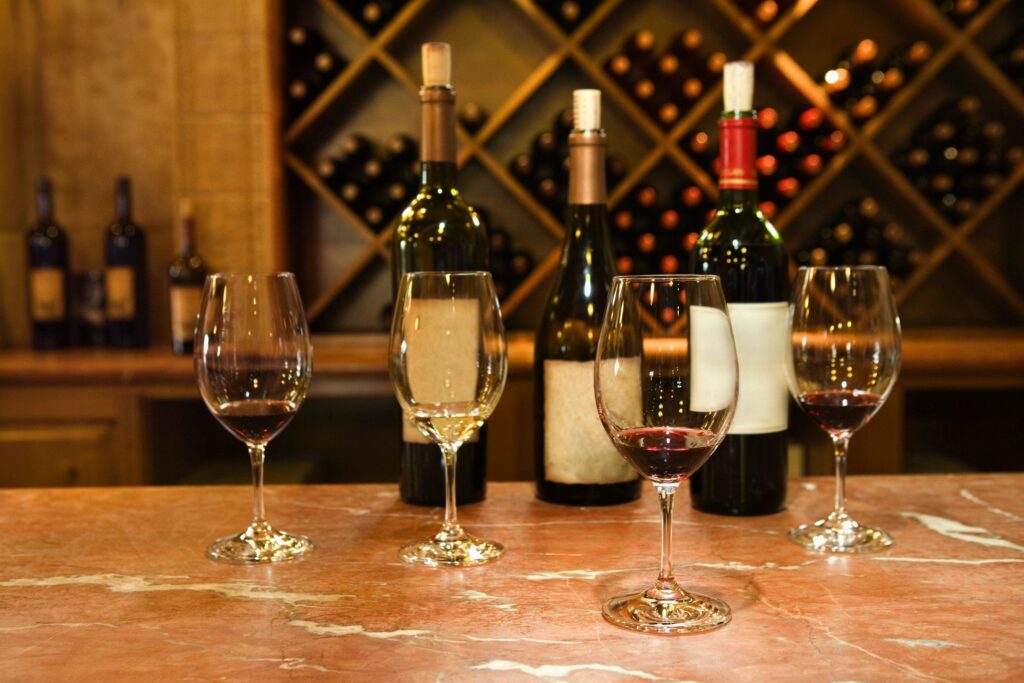 Chardonnay
Wente Estate Cuvee Livermore
Crips and clean with a nice balance of tannins and fruit. Hints of apple, citrus and vanilla.
$8 | $30
Coppola Diamond Pavilion
Healdsburg-rich creamy texture with lush fruit impressions & impeccable balance. Zesty citrus flavors with hints of vanilla toasted oak.
$11 | $38
Rodney Strong Chalk Hill, Sonoma
Crisp citrus & mineral tones supported by lush floral notes & a rich baked apple character
$12 | $40
---
Sauvignon Blanc
Tribute, Central Coast
Produced by the Benziger family. Golden pear, ripe peach & light cement aromas show on the nose. Kiss of sweet oak on the palate light roasted apple & peach flavors.
$10 | $33
Oyster Bay
Marlborough New Zealand
Stunningly aromatic tropical fruits and bright citrus notes, with a refreshingly zesty finish.
$9 | $32
---
Pinot Grigio
Villa Pozzi, Italy
Soft, aromatic flavors of perfumed rose & soft honeysuckle. Well-balanced & clean with crisp acidity.
$7 | $26
Ferrari Carano, Sonoma
Delicious aromas & flavors of lemon, lychee, orange blossoms. Full-bodied & bright at the same time with concentrated flavors leading to a smooth finish.
$9 | $32
---
Rose
Fleurs De Preairie, France
Delicate flavors of strawberry, rose petals & herbs. Bright, refreshing acidity makes it a perfect aperitif.
$10 | $33
---
Riesling
Schmitt Sohne, Germany
This medium-bodied Riesling has peach & fine apple aromas. A firm fruity palate & crisp acidity.
$6 | $20
Wente Riverbank, Monterey
Completely dry with fresh aromatics of pear & honeysuckle that is blaanced with a crisip acidity.
$8 | $27
---
Sparkling
Ruffinio Prosecco, Italy
Crisp clean & delicate with fine bubbles on the palate. Intense flavors of apples & peach that lead to a peasant finish.
split | $10
Ruffino Sparkling Rose, Italy
Fresh & fragrant with notes of strawberry & slight hints of rose petals. Flavors of red berries & white fruits that linger through the finish.
split | $10